Design Support
We work closely with the owner, the architect, and the structural engineer to develop the most efficient and cost-effective fabrication and erection strategy for any project.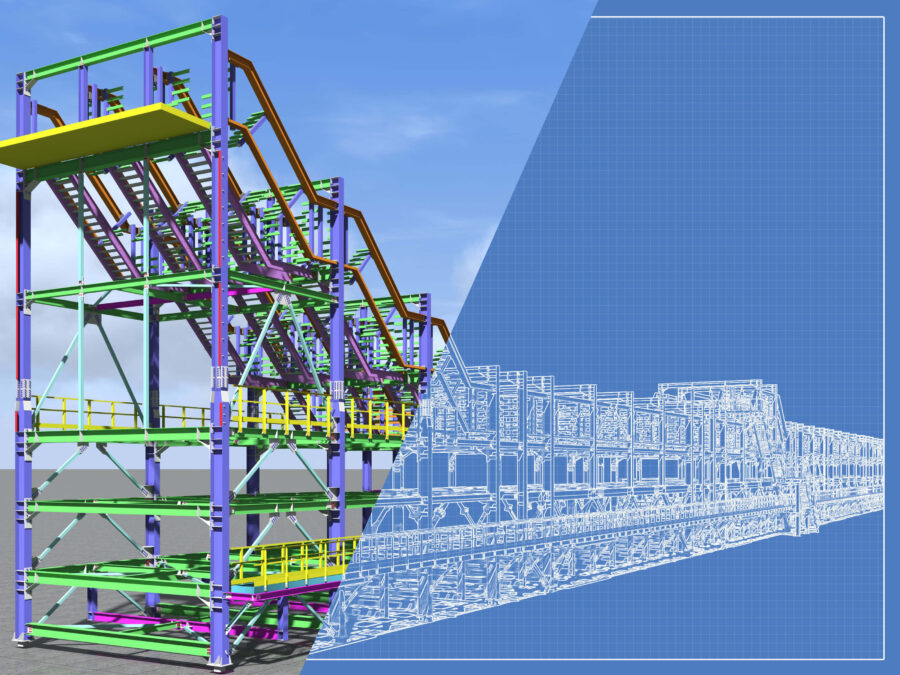 State-of-the-Art
3D Modeling
Ramar's design professionals create a BIM-compatible 3-D model, using the world's leading Tekla Structures software.
Ramar was one of the first companies in western New York to implement and master this state-of-the-art design technology.
With You From
Start to Finish
When the engineering design is finalized, Ramar submits all required drawings and material-order lists, which streamlines project schedules.
Fabrication and erection teams are in constant communication to provide real-time modifications throughout the project.